Job Seekers, Welcome to APTA Career Center
Use this area to filter your search results. Each filter option allows for multiple selections.
San Diego State University
San Diego, California
After-Hours Transportation Assistant (Administrative Support Assistant II)
San Diego State University
Details
Posted: 14-Dec-22
Location: San Diego, California
Type: Part-time
Salary: Open
After-Hours Transportation Assistant (Administrative Support Assistant II)
Job No:
521248
Work Type:
Locations:
San Diego
Categories:
Unit 7 - CSUEU - Clerical and Administrative Support Services, Administrative, Temporary, Part Time, Student Services, On-site (work in-person at business location)

Division of Student Affairs and Campus Diversity

The Division works proactively to address systemic inequities through professional learning, community building, advocacy, policy recommendations and organizational structures, while facilitating an integrated vision and shared responsibility for prioritizing and advancing institutional goals. We aim to foster an affirming campus culture based on the core values of excellence, equity, diversity, belonging and inclusion through:

Recruiting and retaining faculty and staff who are reflective of the diverse student body and communities served by SDSU, and recruiting students who are representative of the rich diversity of the region and the world;

Fostering an environment that is welcoming, affirming, and empowering for students, faculty, staff and alumni of all backgrounds;

Enhancing the career and educational pathways of a diverse student body, the faculty and staff; and

Cultivating relationships with the local community that advance the well-being of diverse individuals and communities.

Position upholds the Student Affairs and Campus Diversity Statement on Diversity, Equity, and Inclusion, specifically:

'The Division of Student Affairs and Campus Diversity acknowledges and honors the inherent value and dignity of all individuals by creating and nurturing a learning and working environment that affirms and leverages our community's diversity of traditions, heritages, perspectives, and experiences. We are committed to fostering a culture of inclusive excellence designed to facilitate the personal and professional success, growth, development, and wellbeing of all members of our community. We manifest this commitment through our innovative, strategic and collaborative efforts to develop leaders who believe in and lead others toward practicing civility, mutual respect, and inclusion in our workplaces and society.'

Student Ability Success Center (SASC) in the Division of Student Affairs and Campus Diversity provides a full range of accommodations and services to nearly 1,800 students with physical, psychological and learning disabilities, facilitating equal access to the educational process. This is accomplished through direct service support, review of campus accessibility, adaptive technology, assessment, test accommodation, and a variety of other services.

Accommodations vary according to types of disabilities, and may include sign language interpreting; provision of alternative formats, such as electronic text or Braille; computer assisted real-time captioning; test accommodation; advising; assistive computer technology; cart transportation service and numerous other services. Provision of these academic support services, technology and advocacy promotes the retention and graduation of students with disabilities at SDSU.

Under the lead direction of SASC's Special Programs Coordinator, who is responsible for all aspects of daytime and after-hours cart transportation services, the After-hours Transportation Assistant is responsible for driving carts after regular business hours to carry out existing transportation schedule and for providing office and clerical support for the coordination of SASC's cart transportation services after regular business hours, to ensure accommodation of students with mobility impairments via SASC's golf carts. The responsibilities of this position include but are not limited to driving the carts, supervising student assistant cart drivers, answering requests for new and changed services, and updating schedules. Since the After-hours Transportation Assistant will be the only staff person present for the majority of their work time, they must be capable of making independent decisions using good judgment.

The incumbent will also provide general supervision, especially in emergency situations (e.g., an agitated student for which public safety needs to be notified, power outage that interrupts testing process), for other student assistants working after-hours at SASC.

For more information regarding Student Ability Success Center, click here.

This is a part-time (0.65 time-base), benefits eligible, temporary position with the possibility of reappointment. This position is designated non-exempt under FLSA and is eligible for overtime compensation. The work hours are Monday - Thursday 3:00 PM - 10:00 PM.

This appointment is for a 10/12 pay-plan position. The incumbent works 10 months per year and is paid over 12 months, with mid-December to mid-January and July as the anticipated off months.

The individual hired into this role will work on-campus at SDSU in San Diego.


Education and Experience

Entry to this classification requires fundamental written and oral communication skills, including a sound foundation in English grammar, spelling, and punctuation; an ability to understand standard office procedures; an ability to operate standard office equipment; an ability to learn office technology systems; an ability to perform basic arithmetic calculations; and typing and keyboard skills.

These entry qualifications would normally be obtained through completion of a high school program or its equivalent and some experience in an office environment.


Specialized Skills

Ability to work evenings on a regular basis.

Preferred Qualifications
Experience working in a university setting
Experience working with people with disabilities

Licenses and/or Certifications Required

Must have valid CA driver's license within 10 days of hire, clear driving record, and the ability to pass an online class to gain an SDSU defensive driving certificate.


Compensation and Benefits

Starting salary upon appointment is not expected to exceed $1,808 per month.

Salary placement is determined by the education, experience, and qualifications the candidate brings to the position, internal equity, and the hiring department's fiscal resources.

San Diego State University offers a rich benefits package that constitutes a major portion of total compensation. For more information regarding SDSU benefits, please click here.

CSU Classification Salary Range: $1,808 - $2,661 per month.


SDSU Vaccine Policy

In accordance with the California State University systemwide policy, students, faculty, and staff must be fully vaccinated against COVID-19 or provide a valid medical or religious exemption in order to access campus. An individual is considered fully vaccinated two weeks after their second dose of a two-shot vaccine or two weeks after the first dose of a single-shot vaccine.

The individual hired into this role will be required to submit their completed vaccination documentation to the university's secure online health portal prior to beginning work. Individuals with an approved medical or religious exemption on file with the university will be required to participate in SDSU's COVID-19 testing program.


Supplemental Information

Initial review of the required application materials, including cover letters and resumes, will begin on December 15, 2022. To receive full consideration, apply by December 14, 2022. The position will remain open until filled.

The person holding this position is considered a mandated reporter' under the California Child Abuse and Neglect Reporting Act and is required to comply with the requirements set forth in CSU Executive Order 1083 as a condition of employment.

San Diego State University is not a sponsoring agency for staff or management positions (e.g., H-1B visa). Applicants must currently be authorized to work in the United States on a full-time basis. Offers of employment are contingent upon the presentation of documents that demonstrate a person's identity and authorization to work in the United States, which are consistent with the provisions of the Immigration Reform and Control Act.

A background check (including a criminal records check) must be completed satisfactorily before any candidate can be offered a position with the CSU. Failure to satisfactorily complete the background check may affect the application status of applicants or continued employment of current CSU employees who apply for the position.

SDSU is a smoke-free campus. For more information, please click here.

SDSU is an equal opportunity employer and does not discriminate against persons on the basis of race, religion, national origin, sexual orientation, gender, gender identity and expression, marital status, age, disability, pregnancy, medical condition, or covered veteran status.

Applicants with disabilities and applicants who require assistance completing an application may contact Beau Barron at bbarron3@sdsu.edu.


Advertised: Dec 12, 2022 (3:00 PM)
Applications Close: Open until filled

To apply, visit https://careers.sdsu.edu/en-us/job/521248/afterhours-transportation-assistant-administrative-support-assistant-ii








Copyright 2022 Jobelephant.com Inc. All rights reserved.

Posted by the FREE value-added recruitment advertising agency

jeid-5dc84e0c219cf34282109c87f3c2abe9




Logo
Founded in 1897, San Diego State University is a public institution of higher education located in southern California. SDSU is the oldest and largest university in San Diego and the third largest in the state. SDSU continues to gain recognition as a leader in higher education.Join SDSU and make a difference through meaningful work that contributes to knowledge and provides rich opportunities for students. The dynamic synergy between SDSU and the San Diego region furthers SDSU's excellence and global impact. Every member of our team can proudly proclaim, "I Am SDSU."In addition to SDSU, three not-for-profit auxiliary employers operate to provide services for the University. The SDSU Research Foundation furthers the educational, research and community service mission of SDSU. Aztec Shops provides a diverse portfolio of products and services including operation of the SDSU Bookstore, SDSU Dining, and management of commercial and real estate properties surrounding the campus. Associated Students of SDSU is a student-directed organization that manages programs and facilities enjoyed by students, faculty, staff, and the community-at-large.
Connections working at San Diego State University
https://jobs.apta.com/jobs/17912626/after-hours-transportation-assistant-administrative-support-assistant-ii
Loading. Please wait.
Powered By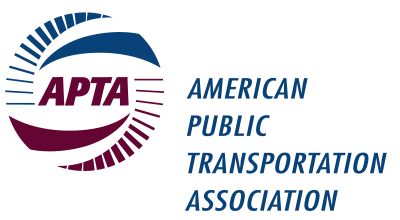 1300 I Street NW
Suite 1200 East
Washington, DC 20005
Telephone: (202) 496-4800
Fax: (202) 496-4324